Headache, Neck Pain and TMJ Dysfunction Treatments
Andrew Smith, D.C., Spinal Care Specialist
Do you suffer from pain?
Live Pain-free Again with our Non-Surgical, Non-Pharmaceutical Solutions!
Find out if you're a Candidate for our Exclusive A.S. Remodeling Protocol®

Your Treatment Success Is Our Focus
Have you been living in constant pain and discomfort? The Head and Neck Centers of Excellence delivers the answers you want and the treatment you need to make your headache, neck pain, and jaw pain a thing of the past.
We correct the underlying cause of your pain instead of just treating the symptoms.
Our exclusive A.S. Remodeling Procedure allows us to treat cases in which other therapies have failed. Thanks to our leading treatment methodologies and iTrac Cervical disc stretching treatment, we successfully help patients treat:
Chronic Headaches

Neck Pain

TMJ Disorder

Pinched Nerves

Numbness in Hands

Poor Posture
Furthermore, we follow a strict 2-Step Patient Qualification Process before we accept any cases to ensure diagnostic accuracy and that we position our patients for success.
It's Time For You To Live Again Without The Pain!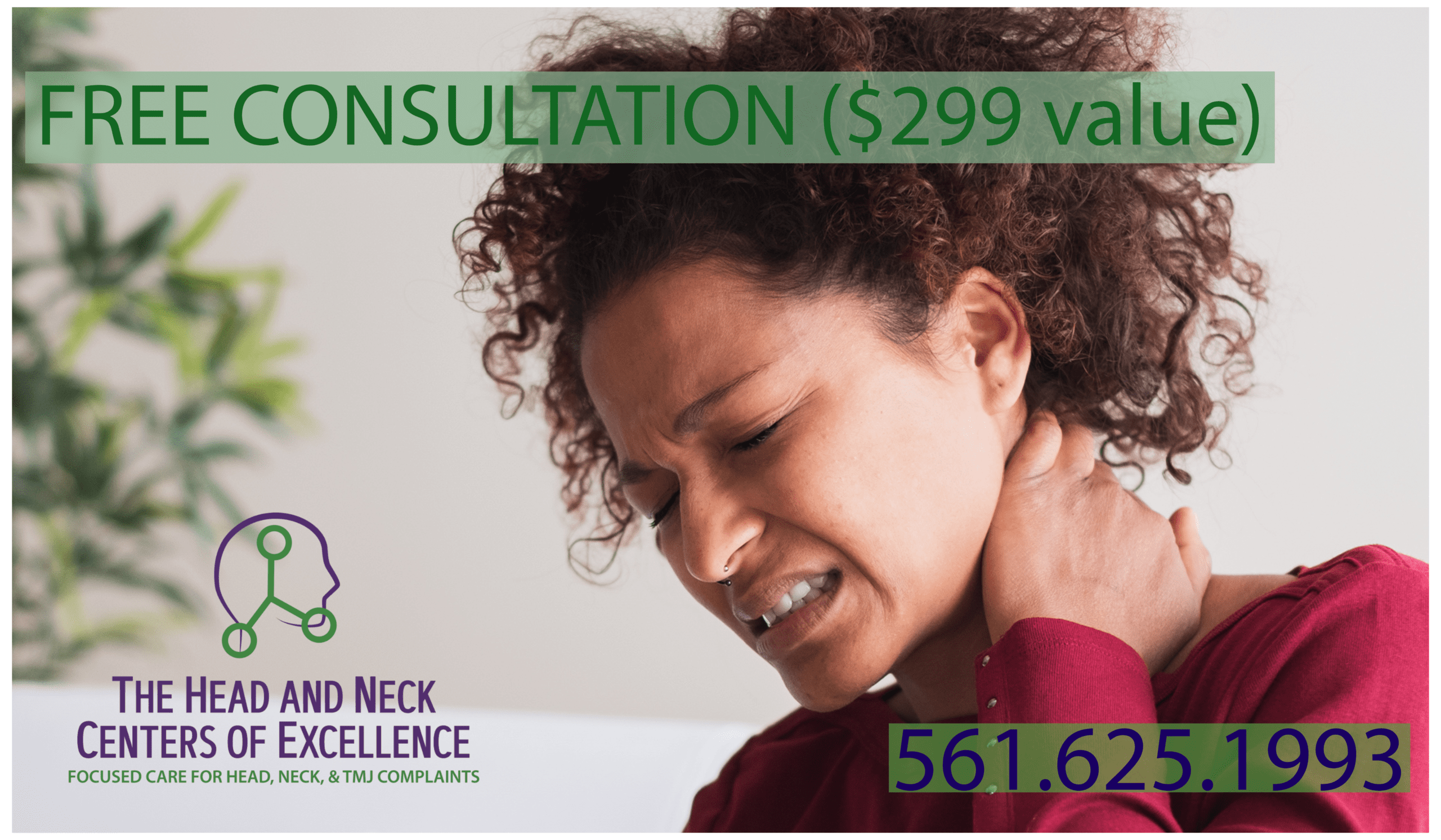 Your Outcome Success
If you're like most of our patients, you've probably tried several different treatments with disappointing results.
We do things differently here.
We follow a strict 2-step patient qualification process:
An in-depth, all-encompassing consultation including a thorough analysis of your individual situation and any previous medical examinations.
A comprehensive, orthopedic, neurological examination and imaging as necessary. We will only accept you into our practice if you have a high probability of successful results.
Google Reviews
94 reviews on
Morgan Handt
April 21, 2023
If you are looking for a great chiropractic office, this is it! The staff are friendly and the chiropractic care is amazing! When you are here, you feel like you are with family!!!
Georgia Merten
April 14, 2023
It took 2 months, but I am now pain free and can sit in a chair for the first time!! I was taking 6 Tylenols a day and just went one week without the need for pain meds.
Debra Powell
March 13, 2023
Wonderful office staff… super kind and helpful. No waiting for an appointment and the doc is very knowledgeable and doesn't rush the appointment. I'm an RN and have been treated by Dr Smith over the past 5 years. I would highly recommend this practice for any chiropractic needs you might have.
Dr Smith and his team are amazing! Definitely the best Chiropractic experience I've ever had, highly recommend
James Garlinge
January 28, 2023
Excellent care and attention to you issues. Dr. Smith is very, very good at communicating everything to you. Very efficient!! Recommend Highly!
Fred Thorogood Jr.
January 25, 2023
Always a pleasure, and great relief, to visit Dr. Sean Thorogood and the whole staff at Smith Chiropractic. Highly recommend him! Stay healthy!
diana bautista
December 30, 2022
Doctor Smith has been very helpful in improving my neck and back pain. I am very happy to be able to find a good Chiropractic.
Maria Faddish
November 30, 2022
Dr. Smith and his team were amazing! He took his time to explain everything and answered all my questions.
Kenneth Gallarday
November 26, 2022
I've seen endless doctors & they couldn't fix nor find any issue with me. I came to Dr. Smith & he found what others couldn't. With a couple of adjustments I've been able to start running, lifting weights, & haven't been able to do so in over a year! This doctor not only gives you hope but explains the science behind why you should have hope yourself. Blessed to have had such a great experience to share with others to realign their health to start the next chapter in life.
Patricia Eltinge
November 15, 2022
Got me in right away when I was in pain. Such nice staff and a really thorough, competent doctor.